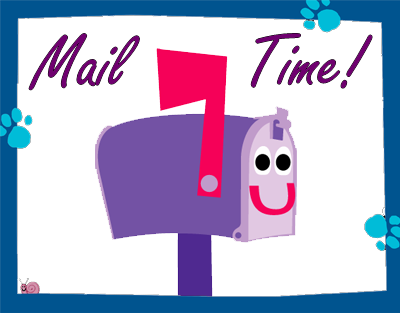 So many books I think I'm going to drown in them all! I have five books lined up to read. Only three of them are new. But I will do it!!
Cryer's Cross
by Lisa McMann
Summary (from the author's
site
):
Kendall loves her life in small town Cryer's Cross, Montana, but she also longs for something more. She knows the chances of going to school in New York are small, but she's not the type to give up easily. Even though it will mean leaving Nico, the world's sweetest boyfriend, behind.
But when Cryer's Cross is rocked by unspeakable tragedy, Kendall shoves her dreams aside and focuses on just one goal: help find her missing friends. Even if it means spending time with the one boy she shouldn't get close to... the one boy who makes her question everything she feels for Nico.
Determined to help and to stay true to the boy she's always loved, Kendall keeps up the search--and stumbles upon some frightening local history. She knows she can't stop digging, but
Kendall is about to find out just how far the townspeople will go to keep their secrets buried....
I am Number Four by Pittacus Lore
Summary (from HarperCollins' site):
Nine of us came here. We look like you. We talk like you. We live among you. But we are not you. We can do things you dream of doing. We have powers you dream of having. We are stronger and faster than anything you have ever seen. We are the superheroes you worship in movies and comic books—but we are real.
Our plan was to grow, and train, and become strong, and become one, and fight them. But they found us and started hunting us first. Now all of us are running. Spending our lives in shadows, in places where no one would look, blending in. we have lived among you without you knowing.
But they know.
They caught Number One in Malaysia.


Number Two in England.


And Number Three in Kenya.


They killed them all.
I am Number Four.
I am next.
The Ghost and the Goth
by Stacy Kade
Summary (from the author's site):
Alona Dare–Senior in high school, co-captain of the cheerleading squad, Homecoming Queen three years in a row, voted most likely to marry a movie star…and newly dead.
I'm the girl you hated in high school. Is it my fault I was born with it all-good looks, silky blond hair, a hot bod, and a keen sense of what everyone else should not be wearing? But my life isn't perfect, especially since I died. Run over by a bus of band geeks—is there anything more humiliating? As it turns out, yes—watching your boyfriend and friends move on with life, only days after your funeral. And you wouldn't believe what they're saying about me now that they think I can't hear them. To top it off, I'm starting to disappear, flickering in and out of existence. I don't know where I go when I'm gone, but it's not good. Where is that freaking white light already?
Will Killian–Senior in high school, outcast, dubbed "Will Kill" by the popular crowd for the unearthly aura around him, voted most likely to rob a bank…and a ghost-talker.
I can see, hear, and touch the dead. Unfortunately, they can also see, hear and touch me. Yeah, because surviving high school isn't hard enough already. I've done my best to hide my "gift." After all, my dad, who shared my ability, killed himself because of it when I was fifteen. But lately, pretending to be normal has gotten a lot harder. A new ghost—an anonymous, seething cloud of negative energy with the capacity to throw me around—is pursuing me with a vengeance. My mom, who knows nothing about what I can do, is worrying about the increase in odd incidents, my shrink is tossing around terms like "temporary confinement for psychiatric evaluation," and my principal, who thinks I'm a disruption and a faker, is searching for every way possible to get rid of me. How many weeks until graduation?
Laters!
In My Mailbox is a meme held by The Story Siren.